Avin is an entrepreneur, angel investor and venture capital investor.
Avin studied Philosophy, Politics & Economics at Oxford University, after which he embarked on an early career in investment banking and management consultancy. Avin later moved to Smedvig Capital, the UK-based venture capital firm. Avin has invested in some of the UK's fastest growing and best-known start-ups, such as Streetcar, Kabbee and Crowdcube.
In 2014, Avin founded Housekeep, the award-winning online booking platform for professional home cleaners. Each housekeeper is interviewed-in-person, English-speaking, background-checked and experienced in home cleaning. Housekeep manage the admin, providing online booking, account management and payment. They have grown 5x in the last few months and now serve 1000s of customers.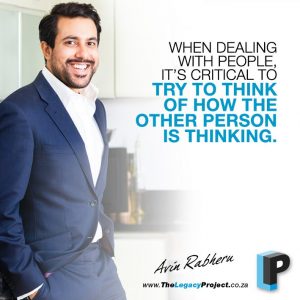 My Definition Of Success | It's definitely changed. When I was younger, I thought success meant generating a lot of wealth quickly. However, as I've got older my focus has changed and I would say that a successful life is one with a happy family, happy home and happy life.
I Am Driven By | I'm driven by a desire to continually improve and to be better, both in a professional sense and a personal sense. There's always scope to learn new things, try new challenges and to be a better person.
My Highlights | I hope I'm still too young to answer this!
A Key Talent | I've been able to break problems down into their component parts, and then build up solutions to those problems. To some extent, this may simply be the way someone's brain is wired but it's certainly also possible to learn and improve on this. For example, when launching Housekeep this has been particularly relevant – we're often answering questions to which we don't already know the answer to, like what we should name the company, how much we should charge customers, etc. The approach to these questions has always been structured and methodological, for example, trying to understand what factors would make a good name, brainstorming a long list, then narrowing down to a short list before finally picking.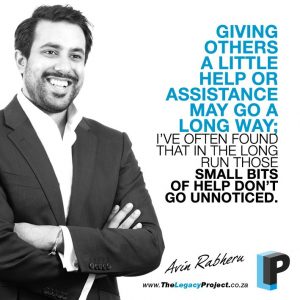 Principles I Live By | You should treat others as you would want them to treat you. Giving others a little help or assistance may go a long way; I've often found that in the long run, those small bits of help don't go unnoticed.
Critical Skills I Develop | When dealing with people, it's critical to try to think of how the other person is thinking – and it's actually incredibly hard to do. Try to think about what the other person wants or is thinking, or perhaps what they're thinking when you're talking to them. It can help enormously when negotiating, persuading or just trying to build relationships with people.
Resources I Use To Stay Inspired | I love reading, whether long-form articles, fiction books or non-fiction books. Reading from great authors can take you away from your routine, giving you perspective and making you remember that there are many more things happening in the world than the details that occupy you day-to-day. I'm a particular fan of anything to do with science, technology, space and travel.
My Future Dreams And Ambitions | Without doubt, to travel the world. I've been lucky enough to see some amazing parts of Europe, Africa, Asia and the Americas but there are many more corners of the world that I'd love to explore.
The Meaning Of Life | To live life to the full – enjoy every moment and experience we have.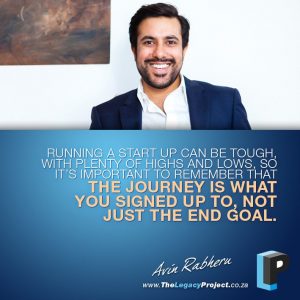 The Best Advice I've Received | "Don't forget it's not just about the end goal, but about the journey too". Running a start up can be tough, with plenty of highs and lows, so it's important to remember that's the journey is what you signed up to, not just the end goal. Indeed, it's the journey when you actually learn, test yourself and stretch your abilities.
Advice On Building Wealth | Start small then work hard. It's very rare that a single idea will lead to wealth. Although there will of course be visionaries who are the exception, there are many more stories of people who started small and just kept going – shopkeepers, factory workers or similar. It's important to not be too distracted by the big dream, which you can't really take any actions to attain, but instead focus on the next stage and the actions that will get you there.
I Am Inspired By | I'm most inspired by people who have achieved something spectacular when the odds are stacked high against them – and usually I'm not talking about success from a business perspective. For example: Stephen Hawking's contribution to science despite his medical condition; Andrea Bocelli's incredible music despite his blindness; Nelson Mandela's contribution to South African and global politics despite his 27 years incarceration.
The Legacy I Would Like To Leave | I'd like to have contributed something new, however small, to the world – a new thought, a new idea, a new way of doing things.