Arnold Goldstone is the Chief Executive Officer of Invicta Holdings Ltd.Mr. He served as the Chief Executive Officer and Managing Director of Invicta Holdings Ltd. from April 2000 to May 1, 2015. Invicta Holdings is a South African based investment holding and management company which has been in operation since 1989. They were placed in the Top 100 of companies listed on the Johannesburg Stock Exchange and have held this position for the last 20 years. They are currently manages assets in excess of R12bn. It's subsidiaries include the leading distributors of capital equipment, spare parts and engineering consumables in Southern Africa.

My Definition Of Success | Achieving your goals and stretching yourself outside your comfort zone, in any field. Has your definition of it changed over the years and if so, why? No, a university professor of mine encapsulated the definition of success and I realized that success had nothing to do with money.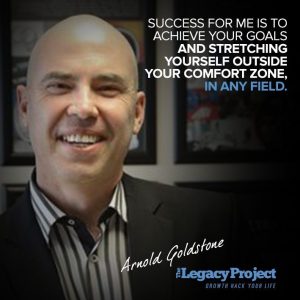 My Highlights | Working extremely hard at university and in my career thereafter and seizing every opportunity to improve myself. Always trying to go the extra mile and being willing to make the sacrifices required to achieve my goals.

The Difference Between Good And Great | The ability to focus and to make the required sacrifices.

A Key Talent Nothing comes without hard work, over a long period of time. There is no such thing as instant success (I believe in Malcolm Gladwell's 10 000 hour theory).

Principles I Live By | Live your truth, work hard, be conscientious and never compromise your integrity.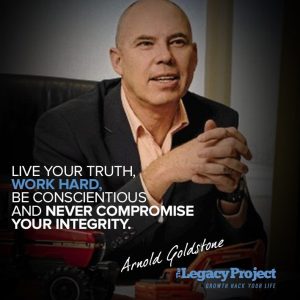 Lessons I Have Learnt | This could be anything from very simple small lessons, too much larger bigger lessons. Building great wealth takes a very long time (many, many years).

Performing At My Peak | I try to manage my stress level by doing sport and having sufficient "me" time. I try to have a good balance of work, play, family life.

My Future Dreams And Ambitions | I would like to learn Italian and to play the piano.

The Best Advice I've Received | Success (in whatever form) comes with hard work and sacrifice.