Lindiwe Donna Motshaba is the founder and CEO of Lonkama Sales and Marketing, a 100% black owned company. Lindiwe started her career in 2003 at the Department of Education, 2005 Cadbury SA, 2008 ABB Holdings and Later joined Lonkama Sales & Marketing  full time. She also serves as chairperson for KEWALIMOJ Global Foundation.
My Definition Of Success | Success to me means the achievement of an objective or goal set. However as one follows a successful path, one turns to realize that success is affected by the constant need to  evolve in life and business. Success will never be achieved without an innovative link of sustainability. When I made a decision to start my company, my objective was to create a wealth legacy for my family and in turn decrease pressure of unemployed in the country.

My Highlights | The best highlight of my career was the decision I took to expand my business by trading in Uganda. I had very little resources, I didn't know anyone in Uganda however, I created a market and it is still growing. I had to learn the culture, language, food and so on; it was a fantastic experience that I will never trade it for anything.
Highlights of my life is getting married to a man that shared my dreams and vision. I wouldn't call it a highlight but a blessing. Another highlight was being a part of YEP, a program that took me to Germany for a job shadowing opportunity. It was an amazing experience.
A Key Talent | While in high school, my mother used to sell curtains in Sebokeng and I was responsible for collecting monthly payments. I had a knack for negotiating payments from her clients that couldn't pay on that day. I developed a skill in finance and negotiation at an early age. When I became older, I enhanced these skills through formal education in business school.
I believe it is very critical and imperative for any person, especially an entrepreneur to have financial and negotiation skills. This has been critical in my business career. I wouldn't particularly describe myself or my business as successful, however I would say it is on a positive course to building a lasting legacy.
Principles I Live By | One turns to have two lives, a business life and social life. This requires a strict discipline to know when where one starts and where one ends; they both have a fine threshold. The discipline can be acquired if the basic principles of life are adhered too; love, integrity, honesty and friendship. If these are combined with hard work, it makes one a better person. If one lives by these principles, one's value become priceless. I have witnessed how businesses and individuals have suffered  severe integrity damage by not  knowing where the fine line or threshold is. My advice is, when you have good principles, one turns to have good values.
Dealing With Doubt | Self-doubt is not one of my characters, I never doubt myself. However I get scared sometimes with the decisions I make and take mostly in business. The only reason that gets me scared is the "What if" part of the decision. As a mother, wife, businesswoman and a friend I get scared. However it is important to make decision and take responsibility if the output is not what you expected, but also take credit if results are positive. In my line of business, one is always scared to lose a client however that helps in making the correct decision. Fear is part of business and life, what's important is the ability to rise above it.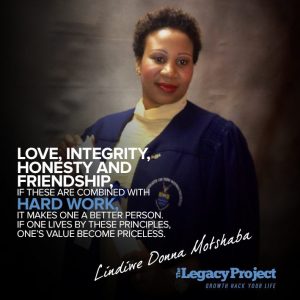 Resources I Use To Stay Inspired | Research and reading of books relevant to my life and business objective are key resources. Learning on a daily basis is very imperative for me with regards to growth. Reading many researched concept and documents help me collect the latest data to make sound and informed decisions which assist in making sure I remain relevant in the service I am offering.
Reading books is vital for vocabulary growth and in understanding the thinking and interpretation of other people's viewpoint on similar subjects. Outdoor activities and travelling inspires me, as I cross paths with different people that have different opinions that stimulate ones thoughts and perception.
Important Lessons Learnt So Far| Life is a journey and in my endeavors I have learned that failure does not define you as weak or your destiny. It symbolize that you are living and you are moving closer to your dreams. I have lived to understand that life is extraordinary therefore it dares you to be extraordinary, dream big, aim high, work very hard, take risks and write your own story. There's a saying that I live by "Travel as much as you can, as far as you can and as long as you can. Life is not meant to be lived in one place."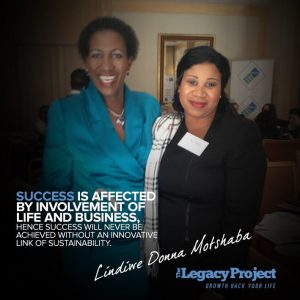 The Meaning Of Life | Life is an institution that gives one an opportunity to do great and what you give in life is what life gives you in return. It gives one an opportunity to love; to love whatever you do passionately, be it business, studying or community uplifting. Life offers one a platform to showcase integrity in what they love doing, to be proud of one's passionate work. In life one needs to have friends to survive, it can be business friends, social friends, religious friends and as one intelligent person once said 'No man is an island'. Life will always evolve and what is key is how one engages with life as it evolves, so you can be able to grow positively and meaningfully. For me, life characterized by love, integrity, friendship and constantly evolving. These principles are very basic and critical in building a sustainable business.
The Legacy I Would Like To Leave | I am working towards leaving a lasting legacy of wealth. This will be achieved through our participation as Industrialist and an institution that will create a platform to assist female ex-offenders to redeem themselves through employment opportunities and training. This will be achieved through our current service called "ShopAtDoorStep", which is a gateway for being employable.